Many people think (Australians included) that Sydney is the capital of Australia. Its not but it very well could be. (Canberra is the capital by the way) Surounded by a majestic harbour with jaw dropping views from every angle, an enviable climate, a burgenning food and wine scene, some of Australia's best known icons along with friendly locals, its hard not to love Sydney. The biggest problem people have visiting Australia's biggest city is how to best use their limited time. Here are our favourite 3 ways to spend 3 days in Sydney for people wanting to explore the icons, along with some local culture, with Australian Luxury Escapes as your host.  
Discover Sydney's other beach, Palm Beach  
Tour Highlights:
Morning Tour of Manly and the Northern Beaches
Private BBQ lunch cooked by a chef aboard your own private pontoon
Relax, Swim, Paddleboard or snorkel
One Way Sea Plane from Palm Beach to Sydney Harbour
One of Australia's best-known beaches is Sydney's Bondi Beach located just minutes from the city. Did you know though that Sydney has no less than 100 beaches dotted along its coastline and inner harbour? For those wanting to experience something a little different I highly recommend Palm Beach, located at the Northernmost tip of Sydney. Well known to locals, it is a popular hang out all year round but particularly in the warmer months. Leaving the city behind and travelling across the Sydney Harbour Bridge, you will have some time to discover Manly. Stop for a coffee and explore the promenade. Rejoin the vehicle and continue north enjoying the spectacular views of the Pacific Ocean the rugged coastline. The drive to Palm Beach is part of the adventure travelling along narrow scenic roads with impressive real estate before arriving on the peninsula. Palm Beach features a small village oozing charm. You will have time to wander before being transported to your own private floating pontoon. Onboard, we have stocked up with fresh local food and your personal chef to treat you to a traditional Australian BBQ lunch. Take advantage of the beautiful surrounds and go for a swim, snorkel or stand up paddleboard. Or maybe just relax and take in the views. Later your private seaplane will arrive to transfer you back to Sydney. Your flight will be low and slow to take full advantage of the stunning coastline before landing on Sydney Harbour. A waiting car will be on stand by to drive you back to your hotel.
Complete your day with dinner at 6 Head, Sydney's newest steak restaurant located in the historic Campbells Storehouse at the Rocks.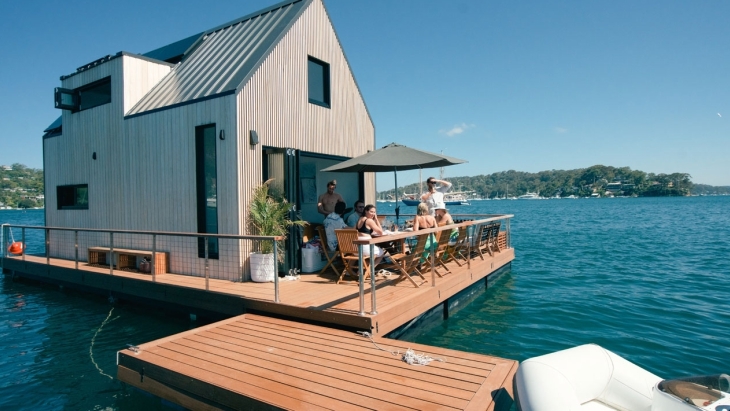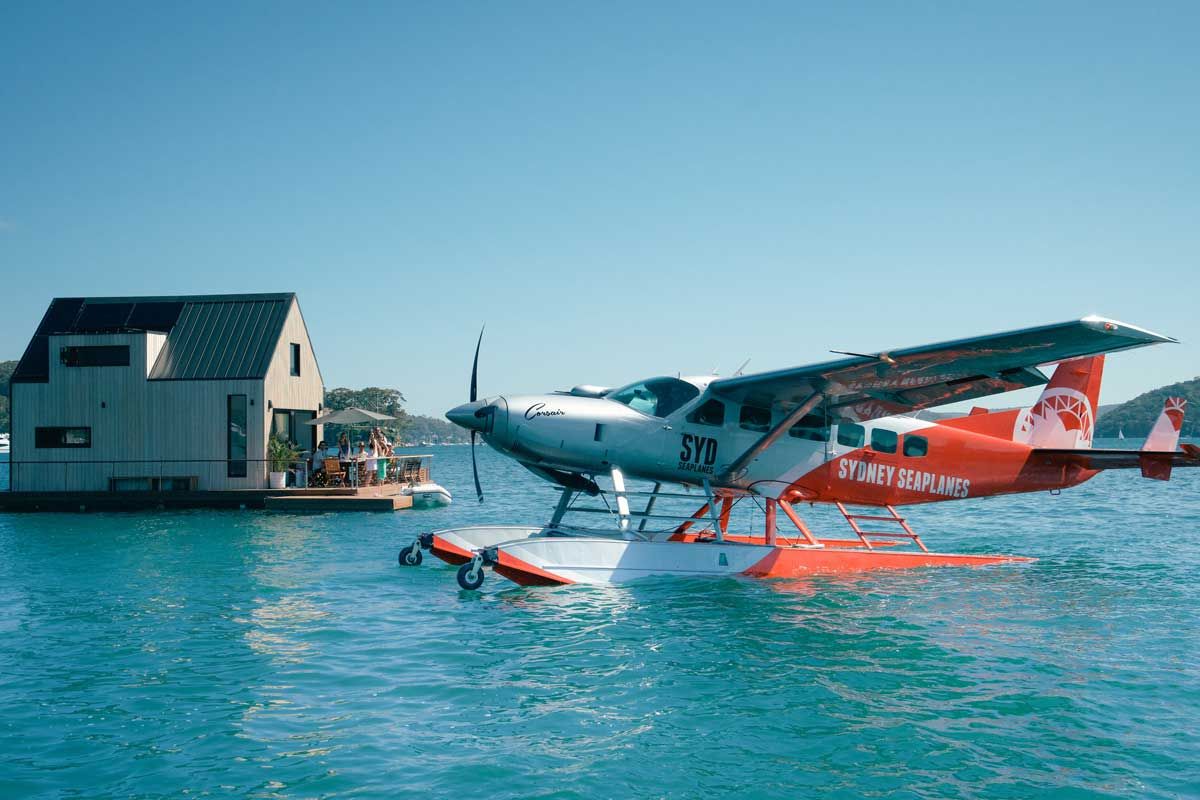 Blue Mountains & River  
Tour Highlights:
Begin the day with a 1-hour rocks walking tour with your private guide
Travel by ferry with your guide from Darling Harbour to Homebush Olympic site enjoying stunning views of the Parramatta River
Seek out wild kangaroos in the Blue Mountains
Enjoy a gourmet picnic lunch in the heart of the Blue Mountains
Travel back to Sydney by Helicopter
Did you know that there are 12 Natural World Heritage-listed sites in Australia? One of the most accessible is right on the doorstep of Sydney, the Blue Mountains National Park.
Often described at the "Green Grand Canyon", the Blue Mountains are awash with deep gorges and pristine wilderness. Start your day a little differently this morning with a walking tour of the city. Your guide will meet you early before exploring the Harbour foreshore including Walsh Bay where you may like to stop for a coffee. Next discover the Barangaroo Precinct, home to over 175000 recently planted native trees that attract beautiful native birds. You will also learn about its Aboriginal significance. Continue through to Darling Harbour to board a charming Sydney ferry out onto the harbour before heading west up the Parramatta River. This part of the harbour is very historical and picturesque and your guide will point out all of the landmarks as you pass by them before arriving at Homebush, site of the Sydney 2000 Olympic Games. It is here where you will board your luxury vehicle and continue onto the Blue Mountains National Park. We stop deep within the Blue Mountains at a secluded cleared area where a magnificent gourmet lunch as been beautifully prepared for you including the best local food, wine and beers. Sit back on your luxurious chairs and enjoy the serenity and exclusiveness of area. be on the lookout for native birds that roam the area. You will also have time to explore the region on foot.
Reboarding your vehicle continues west to Kings Tableland before making your way to Wentworth Falls. Take a short hike through the bush with your guide to see the towering waterfalls and deep gorges the Blue Mountains are famous for.
From here travel through the quaint village of Leura before viewing the remarkable Three Sisters Rock formation at Katoomba. Away from the crowds, your guide will explain rich indigenous culture that surrounds the area.
From here your guide will transfer you to your waiting helicopter for an exhilarating 40-minute flight back to Sydney. The view from on top of the Blue Mountains is spectacular and a great way to finish your day. A car will be waiting at the helipad to take you back to your hotel.
For dinner tonight try something a little different at Forty Licks. This wonderfully Asian fusion restaurant is situated in the basement at 24 York Street and is a favourite with locals. If you're looking for a late nightcap, try the nearby Palmer and Co. Whiskey bar. on the river's edge, for some modern West Australian dining.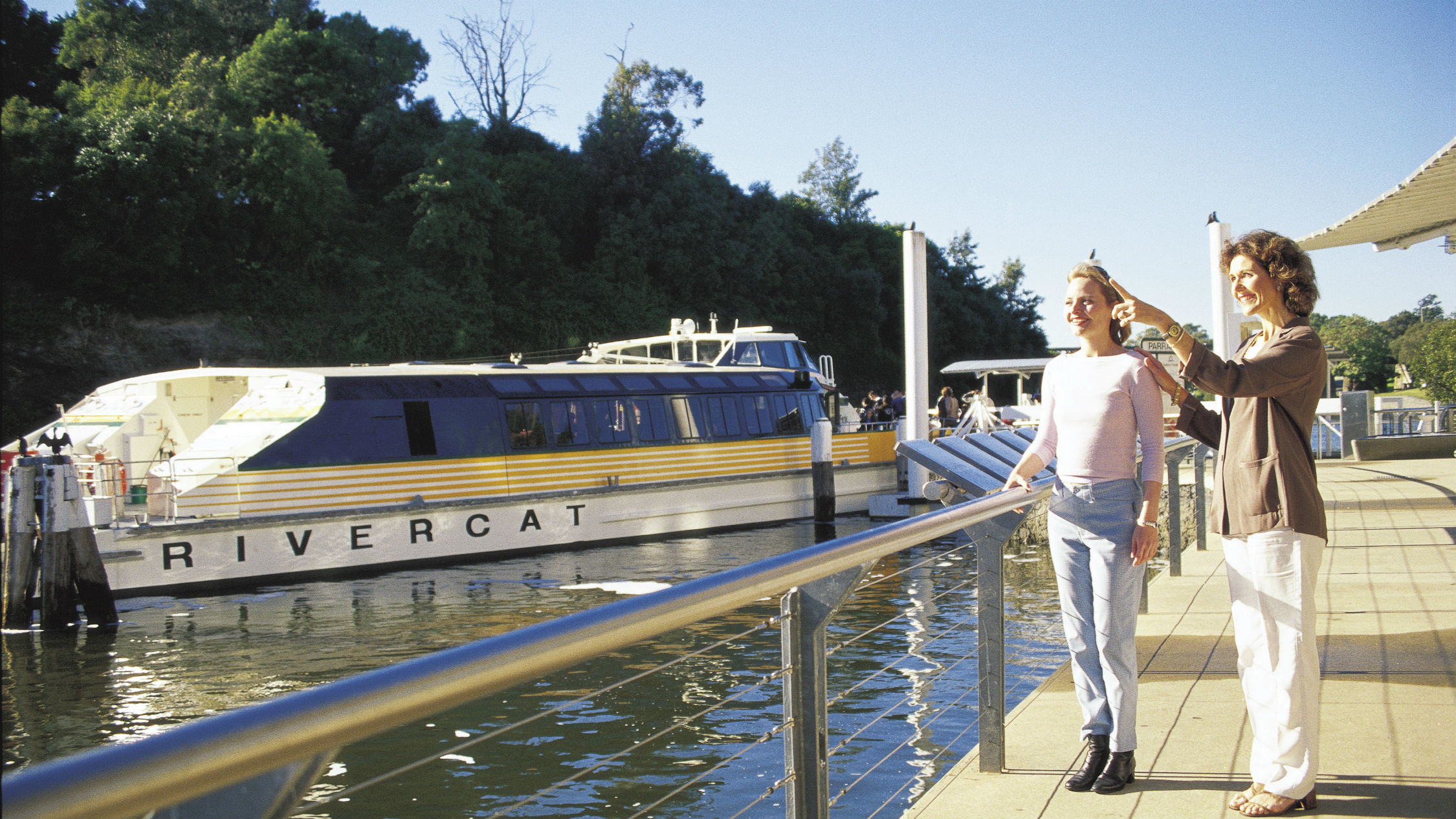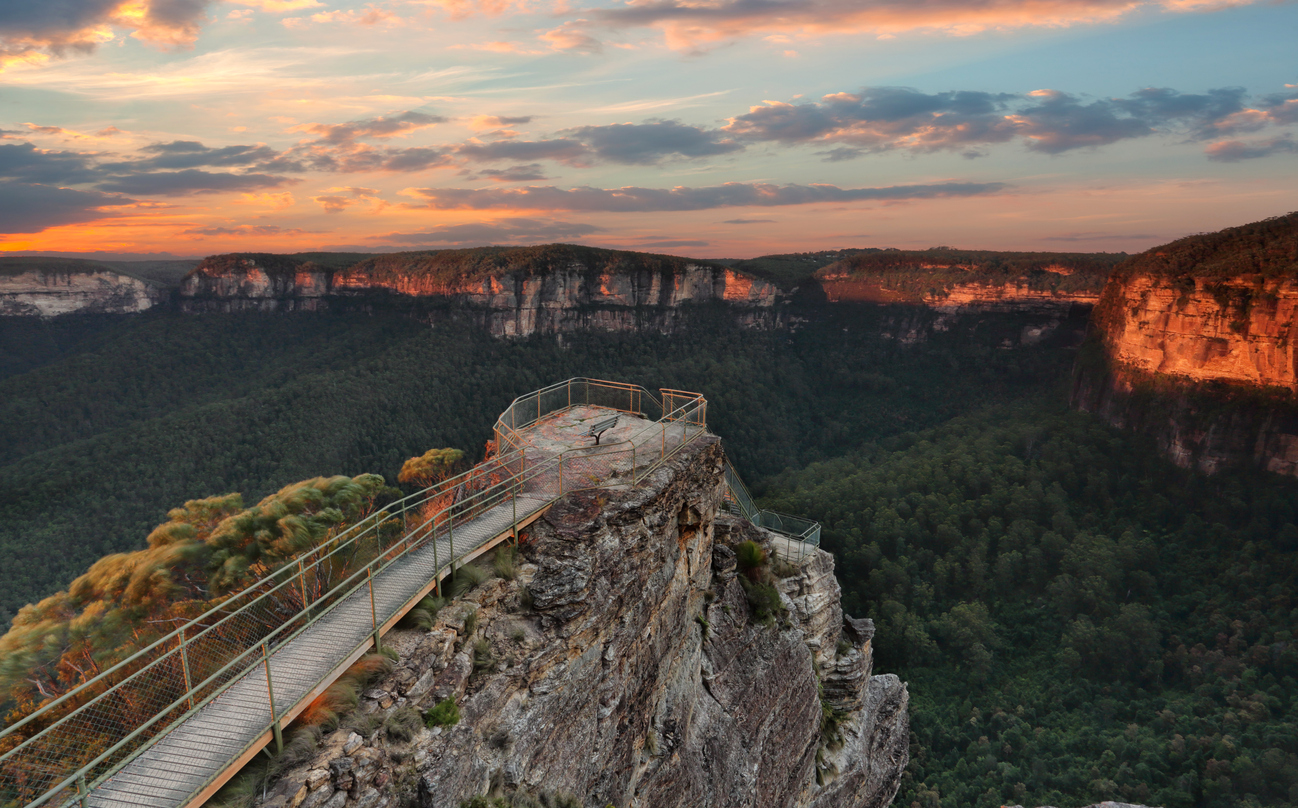 Sydney's Secret Bays & Beaches with Private Picnic
See the best parts of Sydney including The Rocks, Observatory Hill and the Botanic Gardens
Board your private boat for a day exploring hidden beaches, swimming & snorkelling
Go ashore and enjoy a picnic prepared before arrival
Enjoy a game of beach cricket
Ever wondered what it is like to live in Sydney? Well, today you will tour like a local exploring Sydney's icons and lesser-known areas. Your guide will meet you at your hotel this morning at 9.30am. Board your luxury vehicle and travel through the historic Rocks precinct. Learn about the history of Sydney and see many convict-built cottages and buildings. Climb Observatory Hill for wonderful views of the city and surrounding suburbs. Travel through the city and onto the Botanic Gardens for great views of the Sydney Opera House and the Sydney Harbour Bridge.
Next board your luxury sports cruiser for an exhilarating tour of Sydney Harbour. Experience all the majesty of the best harbour in the world aboard your own private boat. See amazing waterfront properties and discover secret coves and hidden beaches. It is at one of these hidden beaches that your boat will go ashore on today. Enjoy Sydney like a local on a secluded harbour beach where your picnic lunch awaits you. Relax and take in the serenity and stunning views that surround you. Maybe go for a swim, bushwalk or try a game of beach cricket.
Later your skipper will return to transfer you back to shore where a waiting vehicle will return you to your hotel.
Get out of the city tonight, for dinner try Ester at the nearby suburb of Chippendale. Spoil yourself afterwards at Koi Dessert Bar.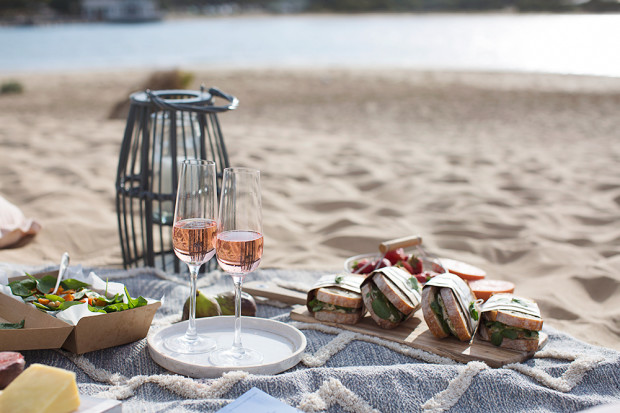 We specialise in creating unique and highly customised experiences throughout the whole of Australia. Email us today with your brief and let us provide a once-in-a-lifetime itinerary for you.