Tour Information
Discover Australia's breathtaking Great Ocean Road, a journey of majestic marvels. Let the limestone cliffside mesmerise you as your car winds along the electric blue waters below. Get an up-close glimpse of wild koalas nestled in their natural habitat at Kennett River and enjoy a delicious lunch overlooking soothing ocean vistas at Apollo Bay. Finally, behold one of Earth's most iconic wonders – The Twelve Apostles standing tall against nature's infinite power!
The Great Ocean Road provides a beautiful driving experience, allowing visitors to take in the stunning limestone formations emerging from the ocean depths.

At Kennett River, travellers can get up close with wild koalas in their natural habitat.

Apollo Bay offers an opportunity for sumptuous lunches as well as breathtaking ocean vistas.

The world-recognised Twelve Apostles are majestic icons of this iconic Australian drive that should not be missed!
Book Now
Spectacular Shipwreck Coastline

Wild Koalas & Cliff-tops

Electric Blue Waters

Mouthwatering Lunch

Iconic Twelve Apostles
A$1,459 Two people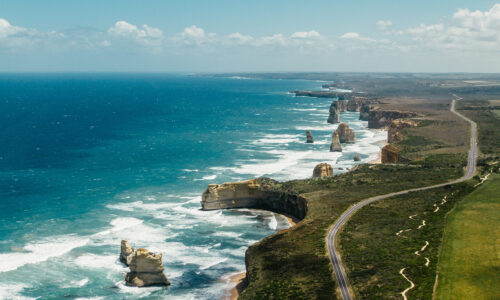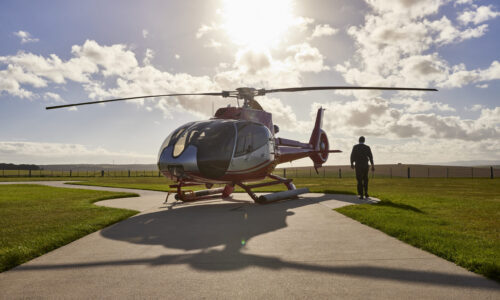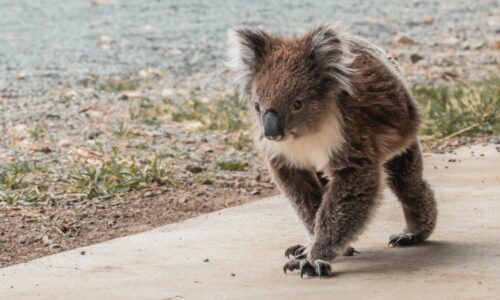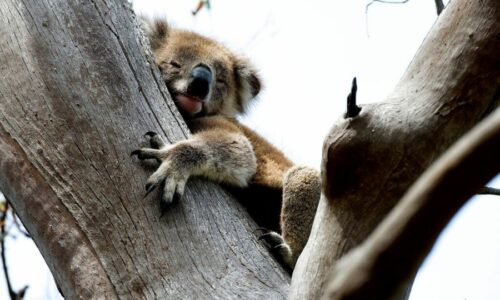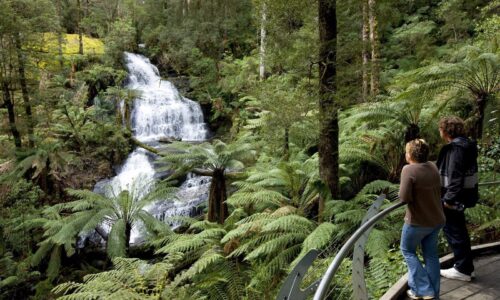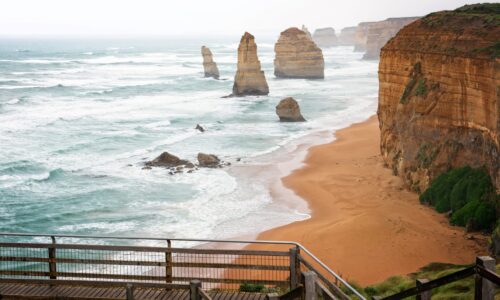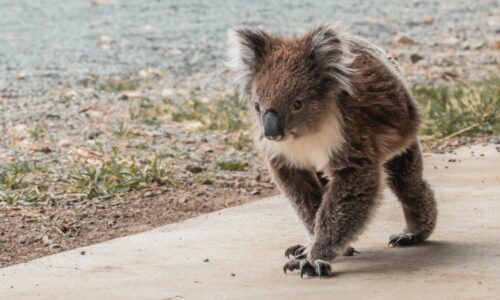 Itinerary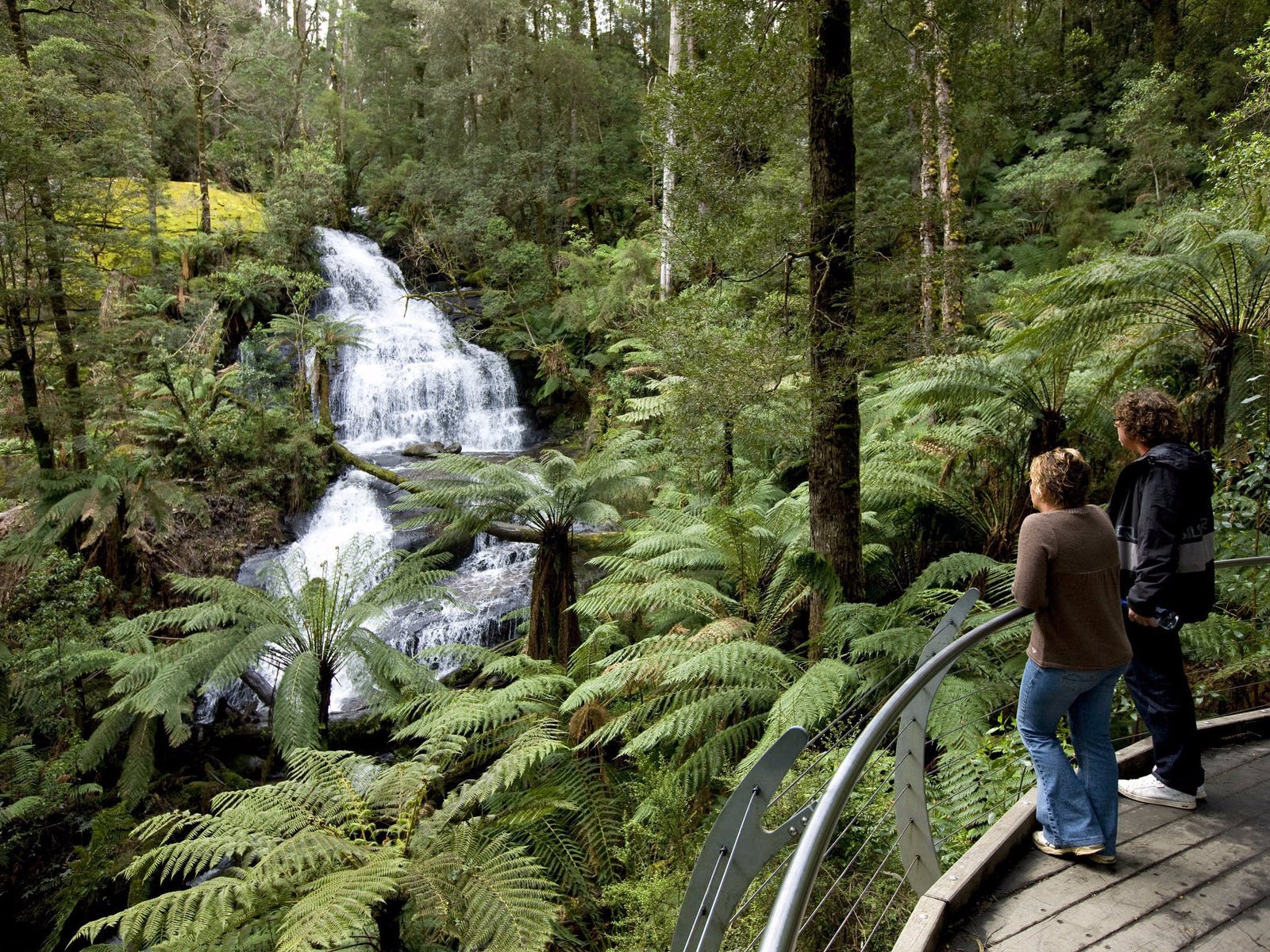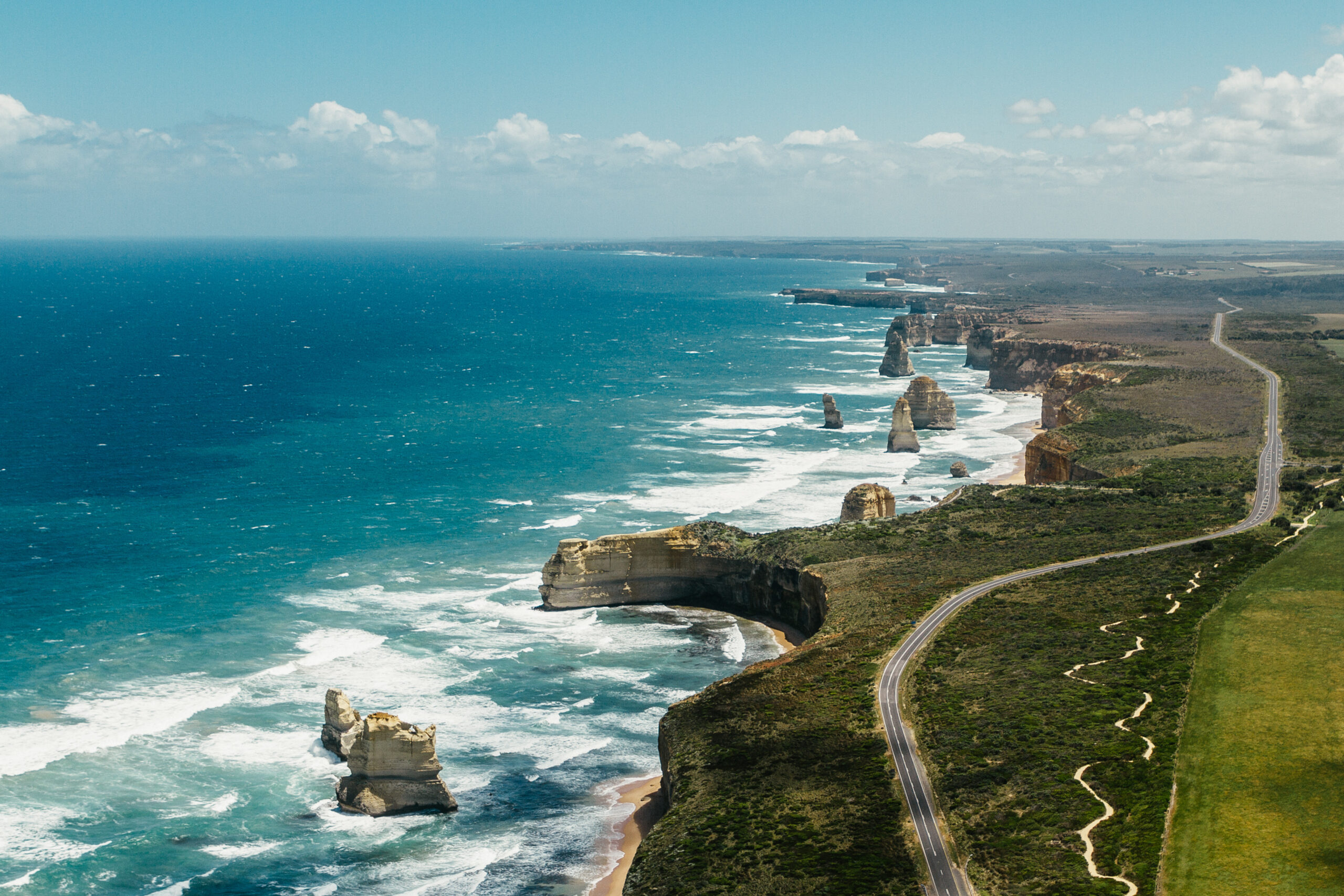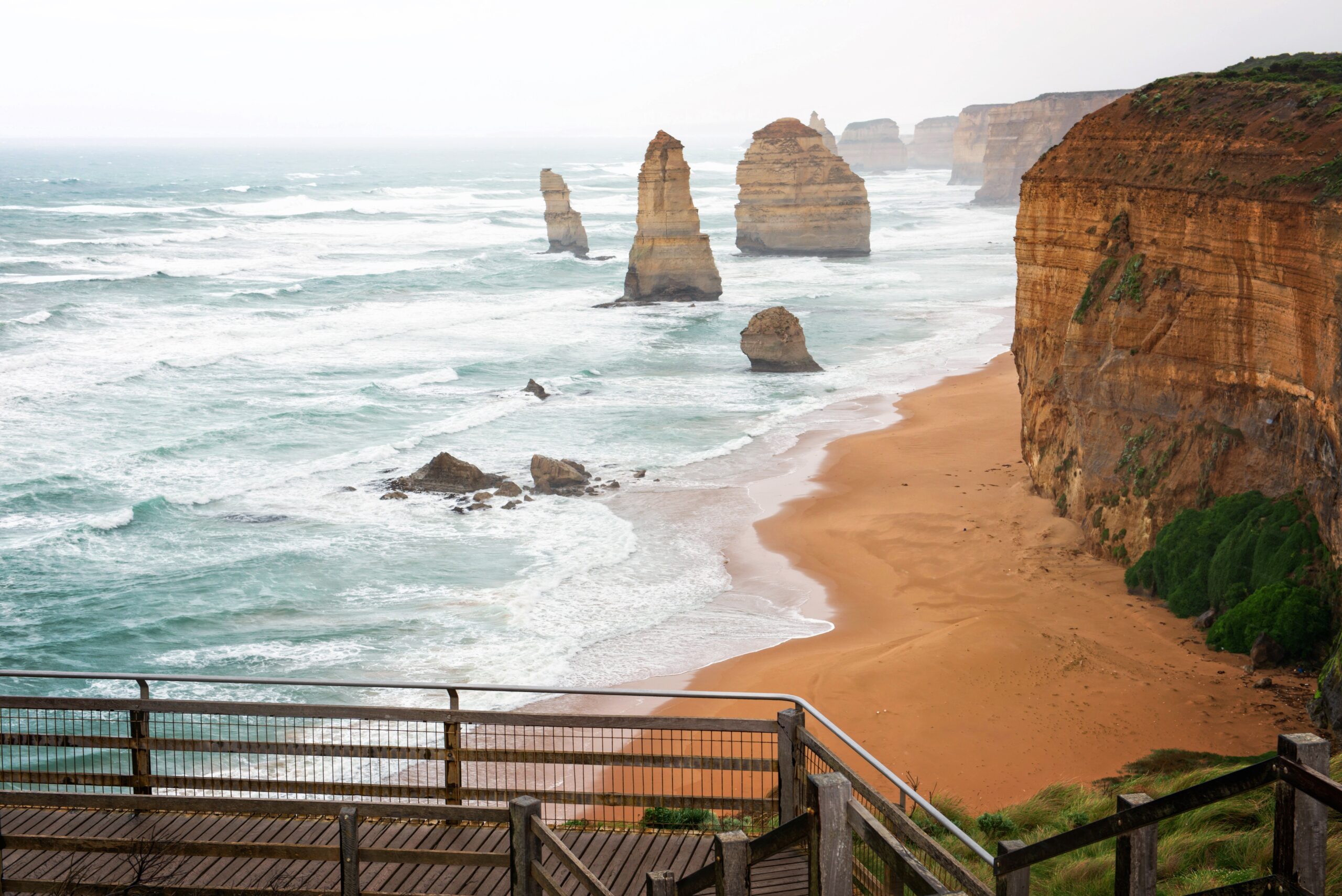 Testimonials
Verified
A highlight of our trip! Our private tour to Featherdale and the Blue Mountains was an absolute highlight of our trip. First of all, I was skeptical that Featherdale would be of interest to our group of 9 with 5 teens/young adults. The website makes it seem like a petting zoo. I was pleasantly surprised- we loved seeing all of the kangaroos, koalas, wombats, birds, croc etc! The kids said that they could have stayed at Featherdale all day ;-)Our guide, Scott, was fantastic! He modified the schedule due to a later arrival in Sydney- making recommendations on what would be best for the group while ensuring we were back on time. He provided such amazing service - going above and beyond to help us move our luggage to the right hotel. Scott also showed us the best spots for photos at various stops in the beautiful Blue Mountains! I highly recommend Scott and Australian Luxury Escapes!
Verified
Superb day out!! Superb day out, Matt our guide was incredible, by far the best guide we have had during our time in Australia!! His knowledge, friendliness and professionalism makes the day. The vehicle was clean and modern and the lunch was excellent. The timings and locations are superb as you miss the crowds.Thanks for a great day ourt Matt.
Verified
An exploration of The Daintree This was a day our family won't forget! We had a knowledgeable and enthusiastic guide who was brilliant with our girls.
Verified
Amazing customer service I enquired about new flights the other day and Fraser really helped me with looking at different options for Bali and Thailand. He was very friendly and made my phone call very easy!
Verified
Blue mountain and Sydney touring. We hired grant and his team to provide private transportation and touring From the time that arrived in Sydney, grant and his team provided top notch service. Given the age difference or our children, this was no easy task….particularly considering the weather on our Sydney tour date. If you desire a knowledgeable guide, who flex's with your interests, grant and his team are the perfect choice. After learning our interests, he gave us advice for our own walking tour. His advice was perfect, and we had a great time.
Verified
Highly recommend this tour company for anyone traveling to Australia for highly curated experiences! I just returned from traveling to Australia from the US for the first time. Australia has just recently re-opened its borders to international travelers after almost 2 years. Australian Luxury Escapes was able to arrange (2) tours for me with very short notice and I had a great experience on both days! I spoke with one of the owners, Elise, on the phone prior to traveling and she was tremendously helpful in explaining their offerings and what the tours would entail as well as answering other questions about traveling to Australia which was so helpful! I wanted to maximize my time in Sydney when I first arrived which I was able to do in the "Private Essential Sydney Tour". The tour guide was tremendously knowledgable about Sydney having grown up there and was able to accomplish all of the main sights in a half day tour. Doing the tour by vehicle + walking for certain parts allowed us to cover the whole city but also get a closer look at areas of interest. Both vehicles I traveled in felt brand new and were completely clean and comfortable. They offered bottled water and hand sanitizer for use during the tour and a great lunch was included in both tour prices. At the end of the tour, the guide gave me some tips on how I could spend the rest of my day which was great. The second tour I did was the "Private Blue Mountains High Country Day Trip from Sydney" which was also amazing. After a few days in Sydney, it felt great to get out of the city and see more of the beautiful landscape and nature of the national parks region. The area is expansive and would be difficult to cover on your own, especially if you haven't been to the region before. I was able to do this tour with one of the owners, Grant, who has a great knowledge of the region, its history and which locations offer the best views and photo ops! Part of this tour included a trip to a wildlife center which was nice to be able to see animals unique to Australia that you're not going to find just being in Sydney. The center was really well maintained and the staff we encountered were all very friendly. This tour also included a great lunch at the "Boiler House Restaurant" which had great food and amazing views. We did a quick tour of the Hydro Majestic hotel right after lunch which is a true step back in time. I highly recommend this company to anyone traveling to Australia. They have a wide range of unique and curated offerings and both tours made my time in Sydney very well spent! I will definitely use them again in the future and refer family and friends their way.
Verified
Amazing Tour to the Tip of Australia. We traveled from Cairns to Cape York on an 8 Day 4WD small group tour operated by Australian Luxury Escapes!!What a ride. Fantastic from go to whoa. A very comfortable 5.6lt V8 Nissan Patrol which certainly helped going over the corrugations!! The tour was for 6 pax, thankfully we were 5 which meant only 1 pax had to sit in the "Dickie" seat. It would've been tough for 2 to share. We traveled to Cooktown after visiting the Daintree River and cruise, (unfortunately the Bloomfield Track was closed), then to Coen, Lockhart River, Weipa, Punsand Bay, and The Tip. We left our Tour Guide, Alan, at Seisia where we ferried to Thursday Island and Horn Island to fly back to Cairns. Alan was extremely knowledgeable which meant we learned a lot about the areas we visited. A good driver and a lot of fun. Would definitely recommend.
Verified
Amazing tour Our tour with Rick was amazing into the Daintree. His knowledge us second to none, the tour was fantastic with some much information. Lunch was out of this world and we got to see a casawarri up close. Thankyou so much!
Verified
Daintree Wanderer Tour A great day trip out to the beautiful Daintree. Ricky was our guide and he was very knowledgeable, entertaining and a great tour guide! I can highly recommend this tour.
Verified
What a fantastic experience! We did the Daintree Wanderer Tour, with Australian Luxury Escapes and it was just fantastic. Our guide Rick was just what you hope for- friendly, knowledgeable, took off beaten track, engaged our children and ensured our day was full and varied. We were lucky enough to see 3 crocs swimming in the river, as well as a Cassowary casually strolling by as we ate our home made morning tea Rick brought along with him.Rick was filled with facts and titbits of info which we loved. The beaches are fabulous and the Rainforest felt rich and thriving which is great to see. We got brilliant service and I couldn't recommend Rick and this tour more to anyone wanting a personalised and unique tour experience.