As the country starts to exit the Winter Doldrums, Spring is in the air, there is no better time to start planning, or at least thinking about your Summer Holiday. Covid restrictions have potentially put a hold on traditional Summer Holidays this year, so why not consider something a little different.
Queensland's Sunshine Coast 
Don't just visit here, experience here. The Sunshine Coast North of Brisbane is well known for its sparkling beaches and great cafes, which are undeniably a large part of the reason that I visit this area. But I also love adventure and exploring a little bit.
Take a tour of the stunning Fraser Island. Located north of Noosa, Fraser Island can be easily and spectacularly accessed via 4WD. Don't risk driving yourself though, jump on a private tour with a knowledgeable and friendly guide and let them show you the best bits.  Pull up on the sand at Inskip Point and take a vehicle ferry across the strait to Australia's longest, 123 Kilometres, in fact, sand island. It's not long before you're cruising down the "sand highway" before making your way inland.   Discover the unique vegetation including massive native Pine Trees and dense rainforest. Swim in unique perched lakes in crystal clear water, enjoy a picnic lunch, and spend your day exploring this magical place.
While at Noosa, it is also worth exploring the hinterland. The charming village of Eumundi features weekend markets and further afield are the Glasshouse Mountains which can be explored on foot.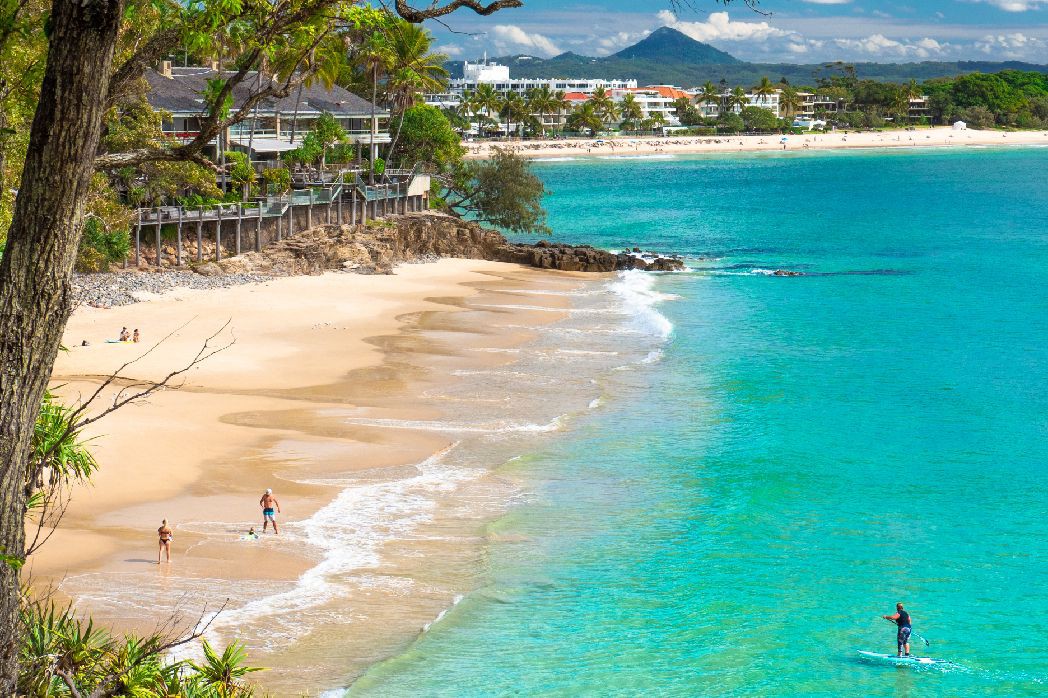 2. Sydney's Waterfront 
Remember a time when the Jewell in Australia's Crown was Sydney? Neither do I but that's about to change. The forgotten city is cooling its heels at the moment but come the arrival of Summer, it will be in strong demand. So get in quick to book your cool Sydney Harbourside Escape. One of my favourite places to stay in Sydney is the impressive Seaside suburb of Double Bay. It has everything Sydney is famous for, the Glitz, the Glamour and yes those cool people watching cafes. It is also a great base to explore Sydney from. From Double Bay, you are only a 15-minute drive to the iconic Bondi Beach. Take a walk along the Bondi to Bronte Walk and explore this well-trodden piece of Sydney real estate. The views are to die for and when you have had enough walking I suggest stopping for some lunch at Bondi Icebergs.
Do try to spend some time on Sydney Harbour as well. From Double Bay take a ferry to Taronga Zoo Wharf and if you are feeling up to it, walk along a little known track along the harbours edge to the hidden suburb of Balmoral. Balmoral Beach is a favourite of the in the know locals and once here you can dine at a couple of different restaurants but my pick would be The Public Dining Room.
Have you ever taken a behind the scenes tour of the Sydney Opera House? Now's your chance and while you are there, stroll through the beautiful Royal Botanic Gardens all the way to the Art Gallery of New South Wales. And one of my truly hidden Sydney Gems, have some lunch at Crafted by Matt Moran, located within the Art Gallery and offering splendid views and a wonderful menu.
To round out your experience in Sydney, spend some time at the new Barangaroo precinct. You may be surprised at this new not so subtle Sydney landmark. Exquisite dining, high-end boutiques, hidden laneways and friendly parklands all combine to create a wonderful experience. Afterwards, catch a water taxi back to Double Bay having experienced a memorable Sydney Escape.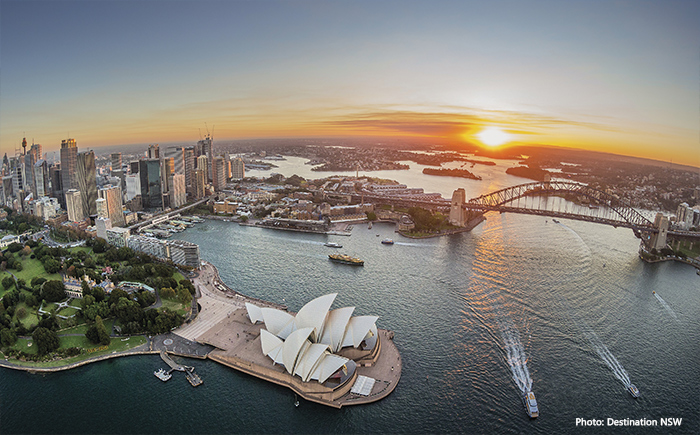 3. Not so Snowy Mountains 
After a bumper snow season with very few revelers to enjoy the conditions, the melt will be well underway by the time Summer comes around. If you are not offay with 35 degree days and high humidity, head to this most underrated wonderland.
The Snowy Mountains in Summer offer a wonderful range of activities for both couples and families looking for something a little different. Check into the impressive Lake Crackenback Resort or maybe something a little more off the grid like the Penderlea Cottages. Breath in the crisp dry mountain air and do as much as you like or as little as you like.
For the adventurous, take a mountain bike ride along with one of the many and endless fire trails. The alpine vegetation is unique to this part of Australia so enjoy the workout and the awesome views. There are many hiking trails also through the National Park and you can easily find one that suits your fitness level.
To get that real taste of a high-altitude holiday, visit Wild Brumby Distillery. Their award-winning Schnapps is produced using the finest alpine ingredients but its recipe comes from a generation of the popular European tipple. Wild Brumby also features unique Gin and Cocktails, so sit back and relax awhile.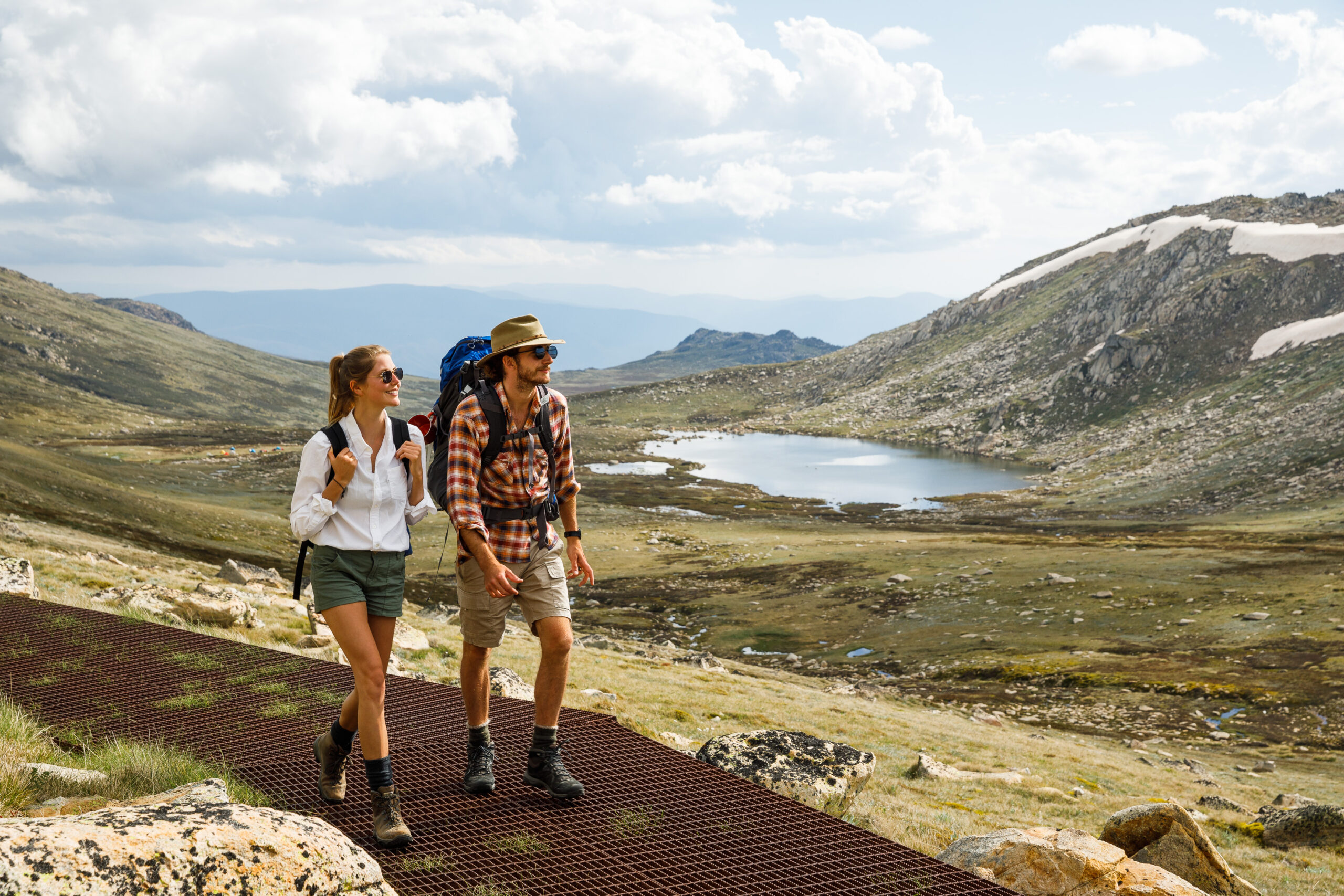 4. The refurbished Kangaroo Island
Remember the December 2019 Bushfires? And the devastation dealt out to so many parts of Australia including the serene Kangaroo Island. Visiting KI now it is hard to comprehend the extent of the damage as the Island has regenerated much of its burnt-out bushland. Now is the perfect time to start planning a visit. My recommendation is to start in Adelaide and enjoy all that the City of Churches has to offer. Stay at the cities newest 5 Star property, Skycity, located in the heart of Adelaide.
From here it is easy to explore the surrounding area on foot, especially the Adelaide Central Market and nearby parklands.
Travel by car to Kangaroo Island, exploring the magnificent Fleurieu Peninsula along the way. Stop at McClaren Vale and visit the unique d'Arenburg Cube for some wine tasting. On arrival at Cape Jervis, board the ferry to Kangaroo Island before heading to your accommodation for the night. There are several options depending on your budget but I love the Oceanview Eco Villas. Spend the next 2 days exploring all that this stunning destination has to offer and see for yourself how well the island has is recovering. Make your way into the Flinders Chase National Park and explore the Remarkable Rocks, Cape De Couedic, and Admirals Arch. The south coast has many weather-worn natural structures and has become home to large sea lion colonies. Enjoy a gourmet picnic lunch featuring fresh local KI produce and wines. After lunch, head off on a guided walk to Seal Bay.
This is just a snapshot of what is on offer in Australia this Summer. For more information or for a tailor-made experience, designed just for you, get in touch today and let the team at Australian Luxury Escapes provide you with that "Once in a Lifetime" holiday you have been dreaming of.